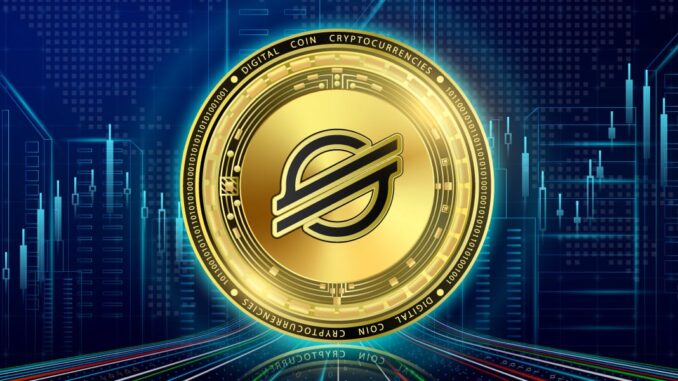 While some fall and disappear, some, such as Bitcoin and Ethereum, are soaring to their all-time highs. While Lumen may not be the most popular altcoin, you can't help but wonder what all the noise is about and how XLM outperforms millions of altcoins to secure its place in the top 50 cryptocurrencies by market capitalization.
What would you say if I told you that you could understand everything you need to know about Stellar Lumens in 10 minutes?
If you have some free time, let's figure it out.
After reading this article, you will learn:
What is the difference between Stellar and Lumens? How they really work.

What the Stellar network is and whether it's worth investing in XLM like

Bitcoin

and altcoins.

Will Stellar be successful in the future, or is it just one of the many altcoins that will soon disappear.
What is Stellar?
The terms Stellar and Lumens have always been used synonymously by crypto users. But the truth is that they mean different things.
The name Stellar refers only to the network, the protocol, the system, and the community as a whole. Lumens (XLM), on the other hand, is Stellar's own digital currency that powers the network.
The cryptocurrency is used to send, receive and trade with other assets. The confusion may have started because the cryptocurrency was originally known as Stellar (STR), but it was later renamed Lumens or XLM.
Stellar and Lumens were born in 2014, when Jed McCaleb, founder of Mt.Gox and co-founder of Ripple, launched the Stellar network system with former attorney Joyce Kim. The nonprofit Stellar DevelopmentFoundation was created in collaboration with Stripe CEO Patrick Collison to formally launch the project in July.
After raising $3 million in seed funding from Stripe, Stellar was finally released as a decentralized payment network and protocol with its native currency, XLM. In August 2014, Mercado Bitcoin, Brazil's first Bitcoin exchange, announced that it would use the Stellar network.
Great, now you're starting to understand the concept.
Oops… that's not all.
The next thing you need to know is how it all works.
How does the Stellar network work?
The network is an open-source payment technology, technically similar to another popular altcoin, Ripple (XRP), but less centralized, allowing for faster and easier transactions.
Stellar is essentially a decentralized network of servers on a blockchain that operate independently. This means that it is distributed among all the interconnected nodes of the Stellar network without control from a centralized source. The network synchronizes and reaches consensus, allowing the registry to be distributed evenly. The key element is that anyone can simply set up a verification node (server) with Stellar Core, where the verification process is performed using the Stellar ConsensusProtocol (SCP).
Think of SCP as the Stellar algorithm for transaction verification. This allows the network to scale faster and more efficiently than most PoW blockchains such as Bitcoin. The highlight of the Stellar network is that transactions take place in a more decentralized way, using "anchors".
These anchors are organizations that people trust to be responsible for their deposits; they issue credits on the blockchain for those deposits. These anchors function as bridges between different currencies and the Stellar blockchain. Thus, all monetary transactions performed on the Stellar network (not including XLMs) are in the form of credit issued by anchors.
Ultimately, this reduces the cost and time required for cross-border transfers. (more about Functionality of the Stellar's platform)
What are XLM Lumens used for?
Lumens (XLM) is Stellar's native cryptocurrency. It serves several functions on the network, mainly it is used to pay users transaction fees and acts as an intermediary allowing users to trade between multiple currencies quickly, easily and at the lowest possible cost. For Lumens to work as it should, users must maintain a minimum XLM balance in their accounts.
It's worth noting that XLM has a decentralized protocol built right into it. Any payment in different currencies can be routed through its order book, eventually the desired currency will arrive.
Since the primary use of XLM is to settle cross-border transactions for both individuals and financial institutions, Stellar has also partnered with IBM, which has helped Lumens gain significant traction as a blockchain-based cross-border money transfer.
Let's take an example.
Sarah (the sender) wants to send her mother (the recipient), who is in China, $50 as a money transfer. Let's assume she chooses traditional wire transfers. In that case, she would be charged an average transaction fee of 7.1%, resulting in a final transfer of $46.25, not including currency exchange fees.
But if she chooses Stellar, it will turn her dollars into Lumens, and then the order book will turn Lumens into yuan. Sarah's mom can get an almost exact amount of dollars in just five seconds.
So this concept is similar to Ripple? Yes, it is similar. However, there are differences that you may not be aware of.
The difference between Stellar and Ripple
The basic operation of Stellar is similar to most decentralized payment technologies. However, it is fundamentally different from Ripple, although both XRP and XLM are open source and rely on distributed ledger technology.
What sets them apart is that they target different groups of customers. Unlike Ripple, which works with well-known banking institutions and consortiums, Stellar focuses more on individuals and emerging markets and has many options for using its technology. Some of these include cash transfers and distribution of bank loans to non-banks. Various partnerships with banking institutions and payment processing platforms around the world allow people to use Stellar's network for local and international transactions at virtually no cost.
In fact, the Stellar brand itself "helps" rather than "profits" from the people.
In terms of organization size, Ripple tends to be a larger organization with more capital. After all, Stellar targets a smaller pool of users compared to Ripple.
If you're deciding whether to invest in XLM or XRP, you'll want to know that Ripple has a protracted lawsuit with the SEC, which could affect prices. So does the removal of XRP from major crypto exchanges like Coinbase, Crypto.com and others, which also has an impact. Naturally, this will lead to a decrease in its potential trading volumes.
XLM price and future forecasts
The price of XLM is determined by the rate at which the Stellar network spreads. The network offers a wide range of functionality that may or may not be reflected in the price of digital currency, but the more Stellar is used, the higher the price of Lumen will be. Stellar's blockchain is one of the best and is obviously driven by its partnerships with well-known tech titans such as IBM, Flutterwave and French Tempo Money.
At its all-time high, XLM hit $0.93. Since then, its price has fluctuated, and as of the current time (March 2022) is around $0.18. However, the stable performance of the coin and the growing adoption of the Stellar platform have led to optimistic price forecasts for 2022 and beyond.
Analysts believe the price will likely be in the $0.20 to $0.30 range. While Coinswitch sees XLM soaring to $1 by 2025. However, if it goes backwards, the coin will probably drop to about $0.05 and stay there for a while before moving up.
According to Coinmarketcap, XLM was trading at $0.34050 during bitcoin's bullish run. It currently ranks 30th in market capitalization.
How much can XLM grow? Could it reach $100?
Of course, XLM is not the brightest star. Nevertheless, it tends to do well in crypto, despite all the ups and downs, which is pretty typical for all cryptos. Naturally, this has led investors and crypto-enthusiasts to wonder how far the coin can go.
If you look at XLM's long-term price forecasts, they vary widely. Some even suggest a rise to $5 to $10, which is a rise of more than 500% even relative to the historical high. However, more moderate estimates range from $1 to $3. In the end, if you're going to diversify your portfolio, XLM still generates substantial ROI.
Although $100 seems like an unreasonable target price, XLM is still a fantastic long-term investment. Nevertheless, its price is unlikely to soar above $100. After all, Stellar is here to help, not profit. Also, since Lumens supply is increasing at a fixed rate of 1% per year, it helps fight inflation and protects its holdings.
We can conclude that XLM is an altcoin that is not going nowhere. In fact, it has gained mass distribution and is now listed on almost every exchange.
How will Stellar come to success in the future?
XLM's strength lies in the Stellar network and its current partnerships. The platform already has an impressive list of partners and has even been integrated into Samsung Mobile.
Let's face it, partnerships are an integral part of any crypto project because they drive adoption and are a testament to the real utility of the XLM coin. Here are a few of the companies Stellar is partnering with:
Smartlands

Stripe

HTC Exodus

Franklin Templeton

Flutterwave

Wirex

Baracoin

Novatti Group

Saldo

Tempo

Bitbond

SureRemit
This is just one of the reasons why XLM is in the top 50 of all altcoins. It is very well established, has tremendous support, and its technology helps solve one of the major problems of today's world – providing financial services to the public without banks. Even reputable companies like Deloitte are now providing services on the Stellar network.
Back in 2017, 30 banks confirmed that they had agreed to use Lumen blockchain for cross-border transfers. Payment service Stripe has also expressed interest in hosting Stellar on its platform.
Is there any possibility of a collapse?
XLM is a great long-term investment because it's not going anywhere anytime soon. But it is unlikely that this cryptocurrency will dethrone Bitcoin or Ethereum.
But!
Even Elon Musk believes in cryptocurrency, which means that the hopes that Stellar Lumens will live on are very real. Although Lumens is becoming a go-to payments token, there hasn't been much information recently about its development. However, that certainly doesn't mean anything if you believe in it. It's only a matter of time before this cryptocurrency proves itself.
Conclusion
XLM doesn't seem like the worst investment in 2022, although the platform still has plenty of room for growth and development. The coin has established some strong partnerships, it has a strong community behind it, and that makes a strong case for a significant price increase.
However, no one can know anything for sure about the future, especially against the backdrop of the turmoil that this year has brought.