We decided to write this article for a reason. The cryptocurrency Stellar Lumens is a fork of Ripple, but in spite of this, it managed to break into the vast market and take a strong position on it. In terms of capitalization, Stellar is in 24th place. This is what makes many cryptocurrency users pay more and more attention to it.
XLM Skyrocket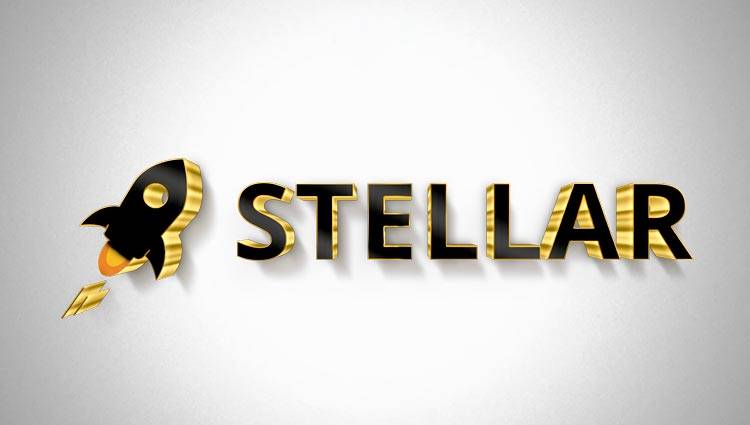 The Stellar Lumens logo features a rocket. Perhaps this fact has become a kind of symbol of the rapidly gaining popularity of the coin. Do not take it for real, but the coincidence is there. In 2017, Stellar surprised and delighted many participants as much as Ripple. XLM jumped 500% in less than a month, after which the cryptocurrency soared in value from $0.21 to $0.91. This skyrocket did not go unnoticed. Thousands of people became millionaires within a short period of time.
Currently, amid the collapse of the cryptocurrency market, the price per 1 coin is fluctuating at $0.10-0.13. In general, the entire cryptocurrency market is now in a correction. There is a little volatility well-defined. Something is growing, another one is falling, but the overall market picture allows to see that whole crypto downfalls significantly from its historical maximums.
Many experts reckon that the market will be captured by a new wave of growth in in prospect. Not for nothing, there are more and more cryptocurrency users coming to this sphere. People take out loans, sell cars and invest in crypto, hoping to catch their cent, which probably can rise in value.
If Stellar Lumens is currently correcting, what does the future hold?
Stellar Lumens Forecast
As we are not psychics, we can't talk about the future of XLM cryptocurrency for sure with 100% certainty. But, having analyzed the opinions of many experts, having read hundreds of websites about XLM and having clear examples from the cryptocurrency market, we can make the following conclusion: Stellar will grow till the end of the year as it has all conditions for growth. That is, it is worth buying at the moment. Why?
There has been a recent trend in the market: crypto gets cheaper at the beginning and grows by the end of the year. This has been working for several years, that's the fact. This situation is not only with cryptocurrencies, but in many other financial areas as well. It is also the case with the stocks of various companies, bank securities.
If you look at the calendar, you can see that it is the middle of the year. Accordingly, there are reasons to believe that the correction ends. Thus, cryptocurrency is at the mid end.
According to many experts, Stellar Lumens cryptocurrency specifically is expected to grow strongly during 2022. Someone predict a mark of $0.5, another one predicts $1, and one resource has even met the forecast of $ 5-10.
It is impossible to confirm the exact figure, because it depends on many factors, the main of which is the signing of contracts with new partners. And they will undoubtedly be, the question in its quantum.
Nevertheless, no matter how much Lumens increases, it will increase. That is, it will be more expensive than now. Counting the profits if you purchase Stellar Lumens now, perhaps you will remember this day in the future.
But, the decision purchasing cryptocurrency should be made by you consciously and deliberately. We do not recommend investing your last money in XLM. You need to invest an amount that you will feel comfortable investing.